Developed for Pacific Disaster Center (PDC), Event Brief addresses data challenges in disaster management. It automates concise disaster reports using data from PDC and their partners, empowering swift decisions in critical situations.
This life-saving application aids rapid response during large-scale hazards, anticipating impacts and answering crucial questions: What happened? Where did it happen? How bad is it? What actions need to be taken?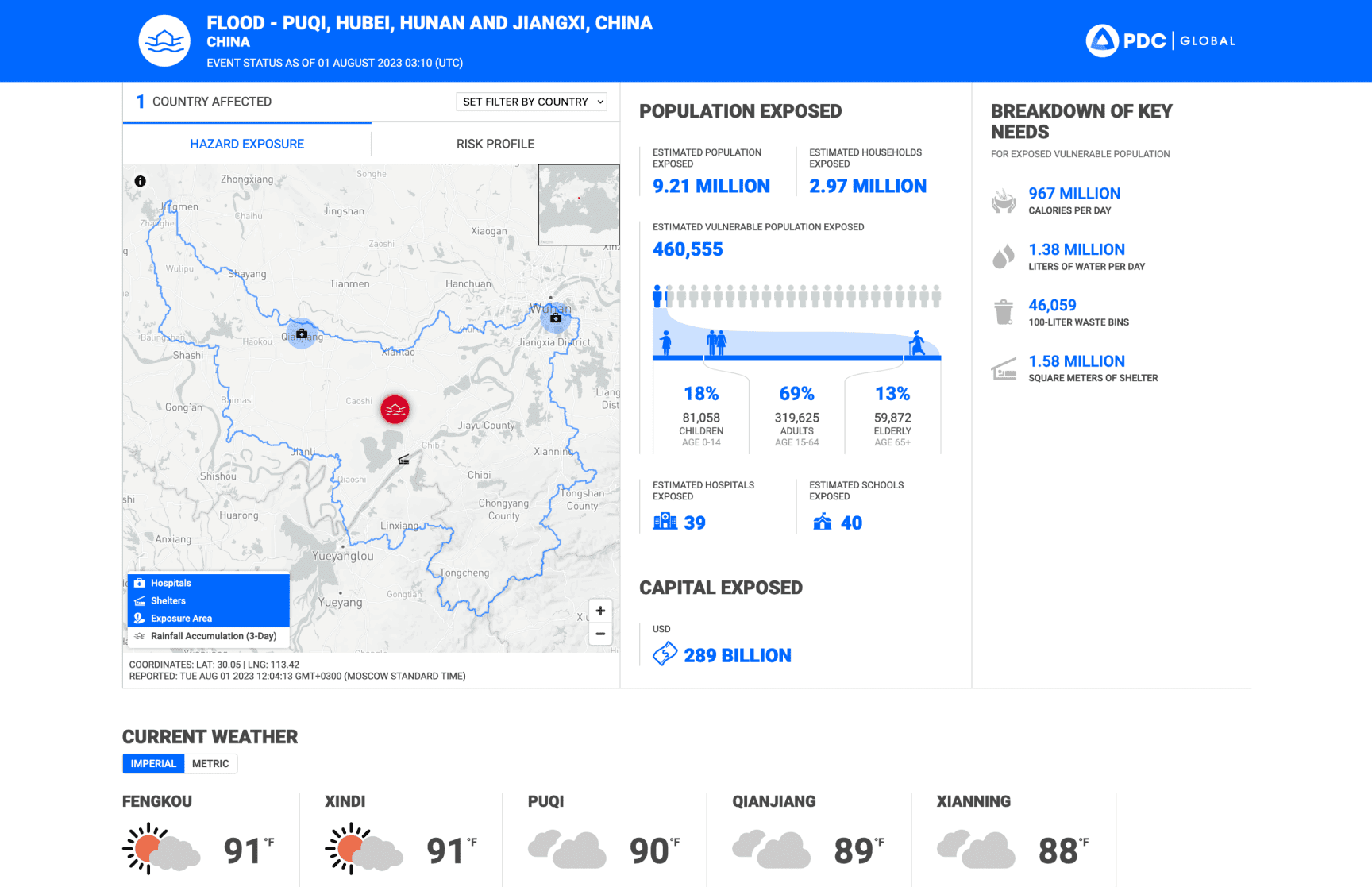 Eliminating manual report generation, Event Brief ensures rapid and accurate dissemination of essential information. Leveraging extensive data, it provides clear and understandable insights for effective decision-making.
Real-time Disaster Assessment
Disaster managers get notified about a disaster from alert services. They immediately have the opportunity to view the detailed disaster report in the Event Brief to assess the severity of the incident and the urgency of the measures to be taken. The list of exposed countries, the time of the incident, and its name are automatically gathered from different sources and placed on the top of the brief.
Visualizing Disaster Impact
The application contains a map with hazard geometry – the area of impact of the disaster. This allows visually assessing the scale of the disaster and the affected area. Event Brief pulls in the relevant location data from the disaster feed for the area affected by the disaster.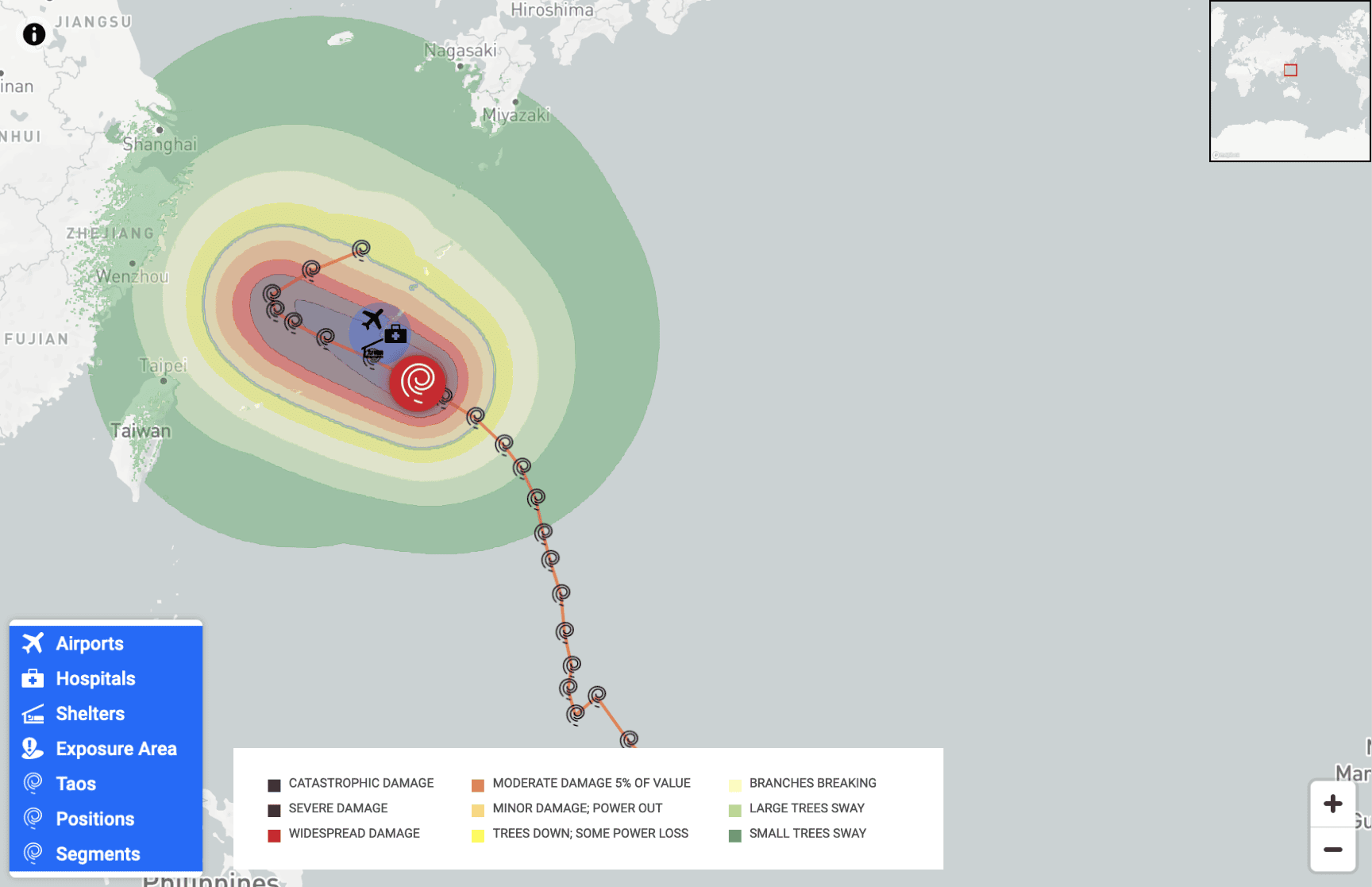 If you need access to disaster event feed for your application, including the data from the Pacific Disaster Center, see our Event Feed page.
Assessing Disasters – Population, Lifelines, and Infrastructure
Event Brief provides crucial insights during humanitarian disasters, aiding decision-makers in understanding the socio-economic impact. It offers an overview of the at-risk population, including households, vulnerable groups, hospitals, and schools.
"Estimated Population Exposed" helps determine resources needed for effective response to save lives and mitigate the impact. Understanding the financial impact on the city (such as households, schools, hospitals, and capital exposed) prioritizes funding and aids coordination with governmental and non-governmental entities.
Identifying lifeline impacts (power, communication, transportation) helps responders allocate resources and ensures support reaches affected areas, enhancing safety.
For the current situation assessment, "Live Cameras" offers real-time webcam imagery, empowering disaster managers to make informed decisions swiftly.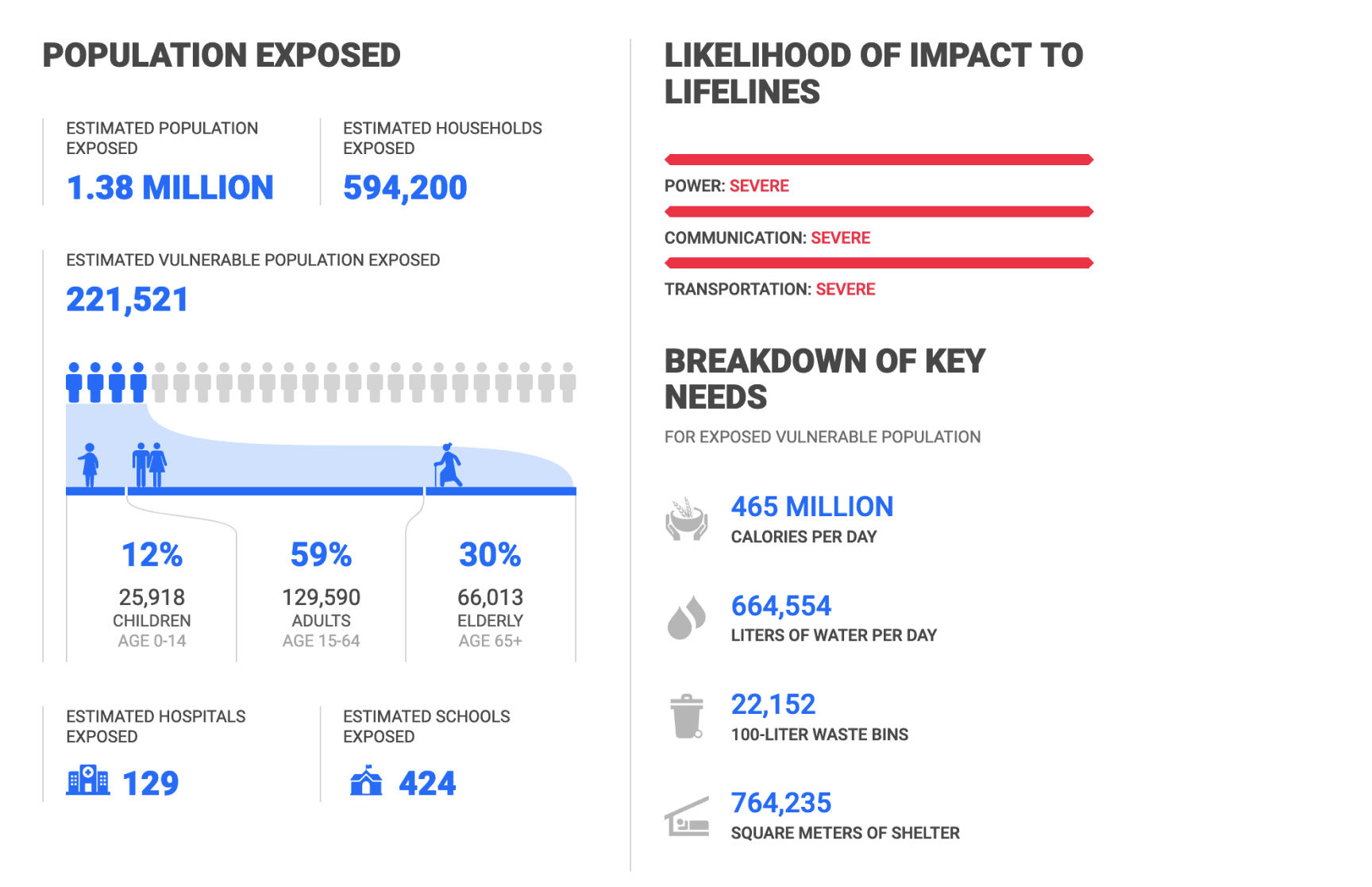 Disasters Impact Reduction
Event Brief provides a breakdown of Key Needs for Exposed Vulnerable Populations: specific needs of the population affected by the disaster, including essentials like meals ready to eat (MRE) per day, gallons of water per day, and other critical resources.
Studying past similar events also helps to navigate the scope of the required response – it can help make informed predictions about the possible impact of a current disaster, plan for action, and prepare resources.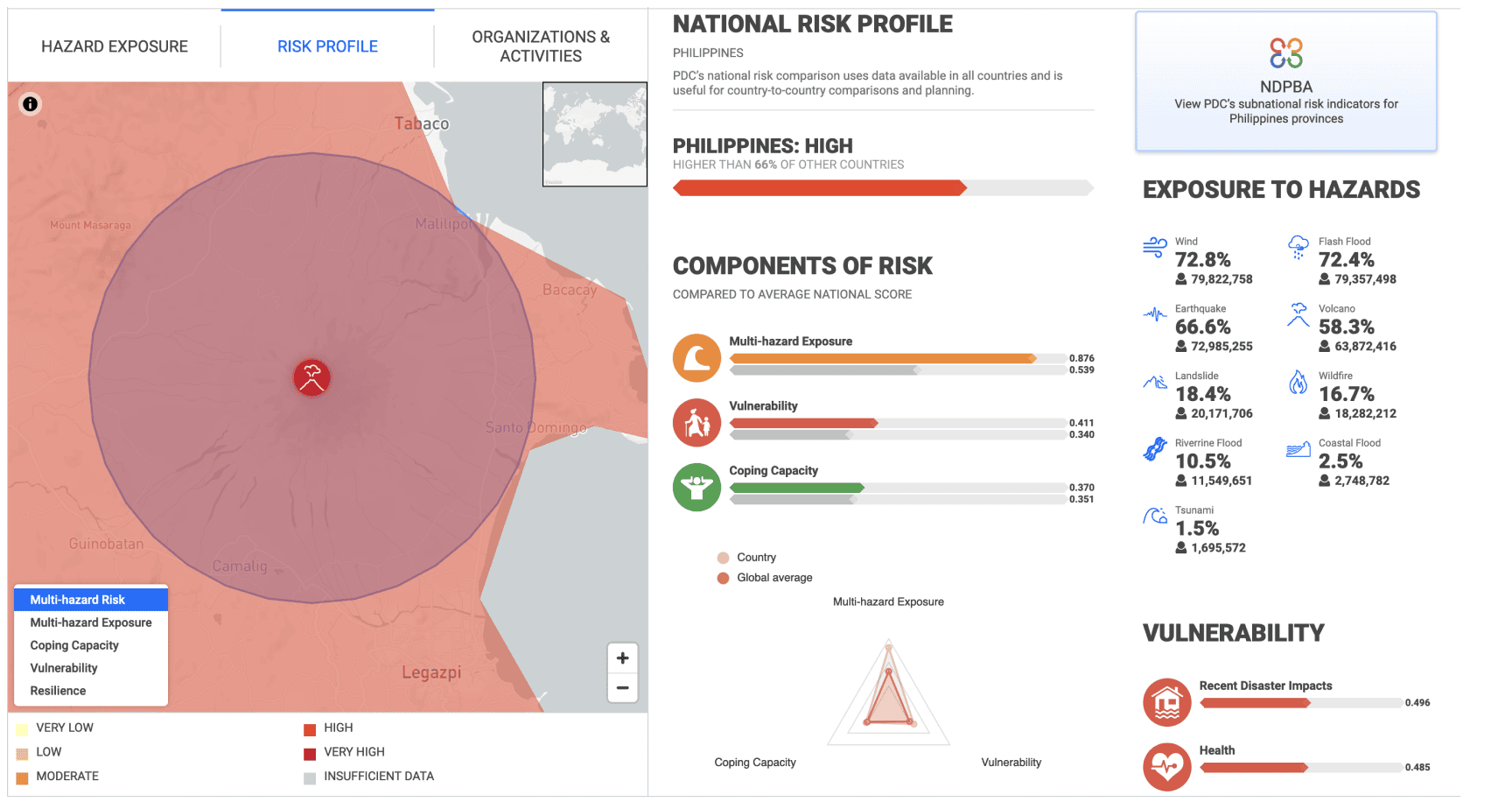 Event Brief goes above and beyond by providing supplemental information such as weather updates, news articles, travel and health advisories. These additional resources empower users to have a comprehensive understanding of the situation, supporting response and planning for the impacted area.
Contact us today if you are interested in custom geospatial solutions