Kontur offers advanced mapping and data services
Whether you face logistic challenges having just addresses you have to put on a map or if you have the whole country insured and want to estimate potential risks in case of disaster, we can enrich your data using various Kontur capabilities and optimal spatial data formats required for a given objective.
Data Services Capabilities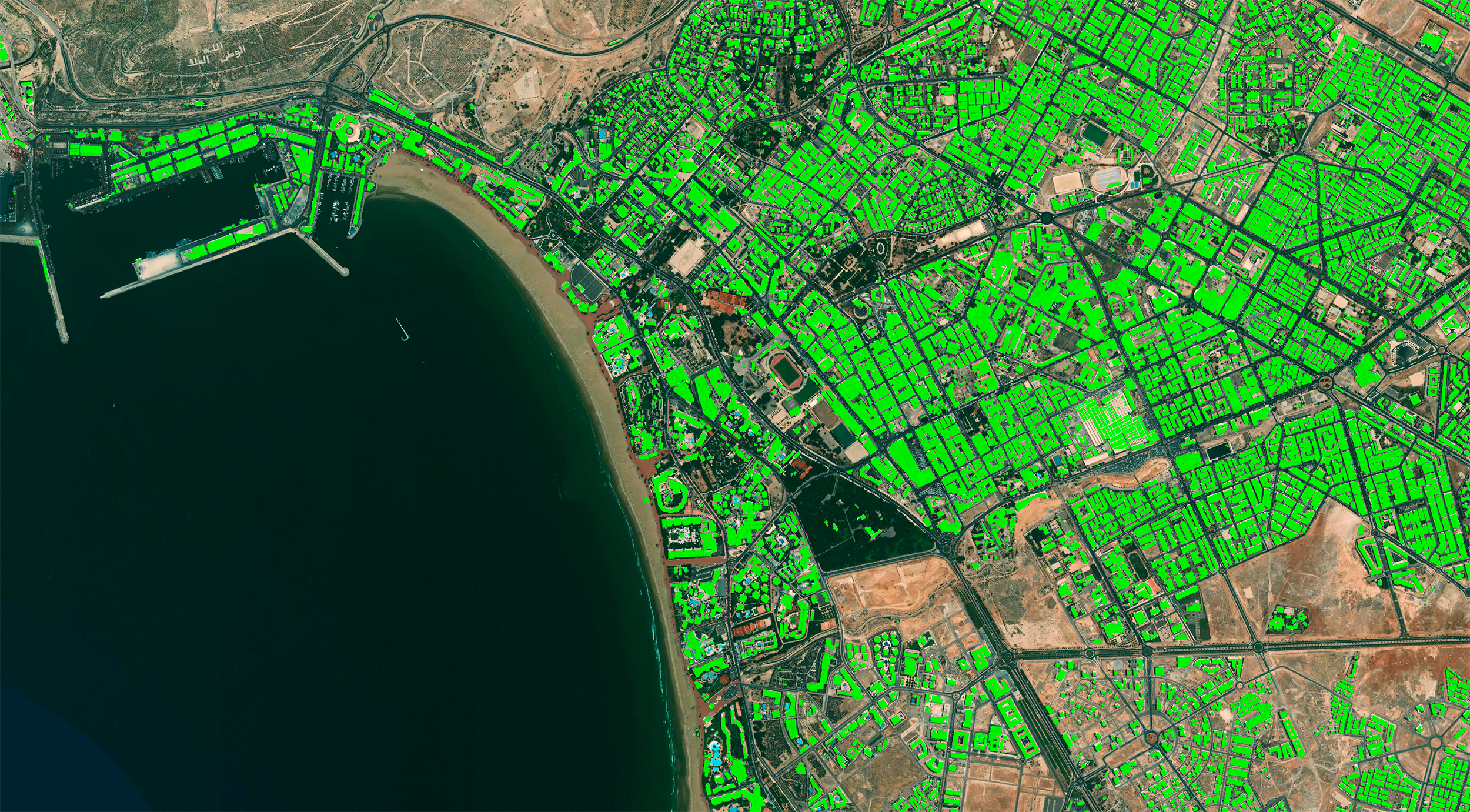 Access to satellite imagery specific to time and location
Kontur's broad partnership range provides pre- and post-event satellite imagery. Remote sensing allows for ad-hoc geospatial analysis and rapid mapping of affected territories and buildings.
AI-powered built-up areas mapping
We use deep learning models for buildings footprint detection combined with manual area-specific revisions to provide urban area maps for customers. Available data attributes contain buildings' heights and likely specializations.
Routing: community map maintenance
We provide custom route planning tools based on complex geographical information with cleaned-up OpenStreetMap data for logistics needs.
Custom global datasets creation
We created the ultimate publicly available global population dataset as a fundamental part of Disaster Ninja to help Humanitarian OpenStreetMap Team take action confidently based on data correlated with population density.
Kontur Boundaries dataset is released and maintained for our customers to provide an open useful way to perform analytics on different administrative levels. We base it on OpenStreetMap and fix the issues in the upstream open data using Disaster Ninja Reports. Have a look if you need a commercially accessible open boundaries dataset.
Region maintenance in OpenStreetMap
Kontur offers subscription-based mapping services for customers including roads, buildings, routing, and makes company map data up to date. We can get it cleaned up using feedback from your day-to-day operations.
Use Cases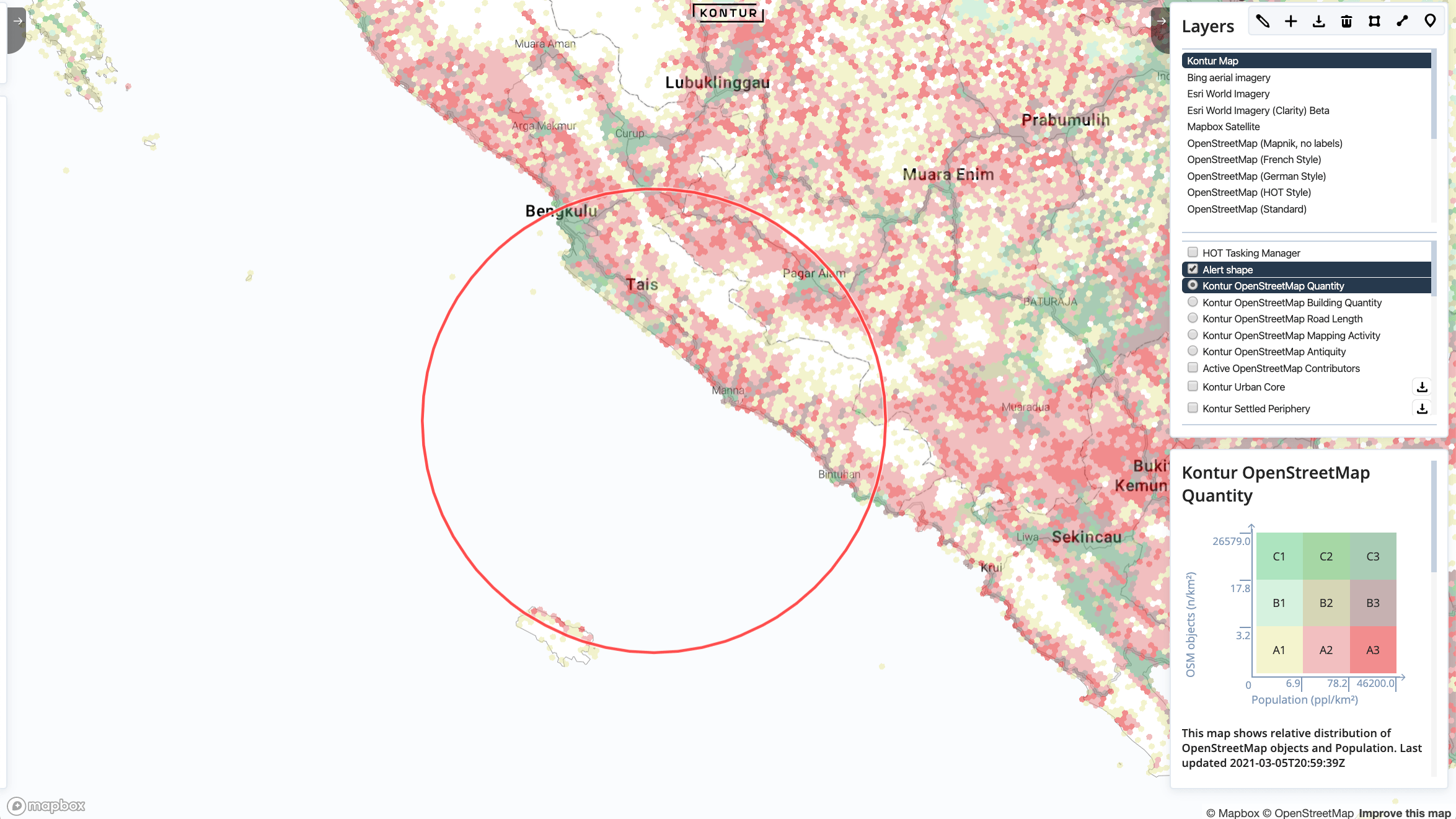 Kontur Population
Kontur's Disaster Ninja lets emergency cartographers prepare mapping tasks faster when a disaster strikes. We created Kontur Population dataset to correlate available map data with population density and help disaster mappers start mapping campaigns where it has humanitarian impact. Learn more about Kontur Population.
Bahamas Disaster Response Project
Bahamas Islands were severely affected by Hurricane Dorian in September 2019. The Category 5 hurricane damage amounted to US$3.4 billion. An estimated 13,000 homes, constituting 45% of the homes on the Abacos and Grand Bahama, suffered severe damage or were completely destroyed.
Kontur was involved in the disaster response project. We processed the post-disaster satellite imagery to provide the building footprints map of the Islands. It helped determine the damage and destruction degree and costs for organizations working with catastrophe aftermath.