Disaster Ninja lets emergency cartographers prepare mapping tasks in minutes instead of hours
When a disaster strikes, better maps enable better response. But how do you improve maps quickly in case of an emergency? That's when humanitarian organizations like the Red Cross call on the world's mapping communities for help.
Challenge
During an early stage of any such ad-hoc mapping campaign, the challenge is to specify the area that should be mapped and pick out the datasets that serve as a basis for volunteers' mapping efforts.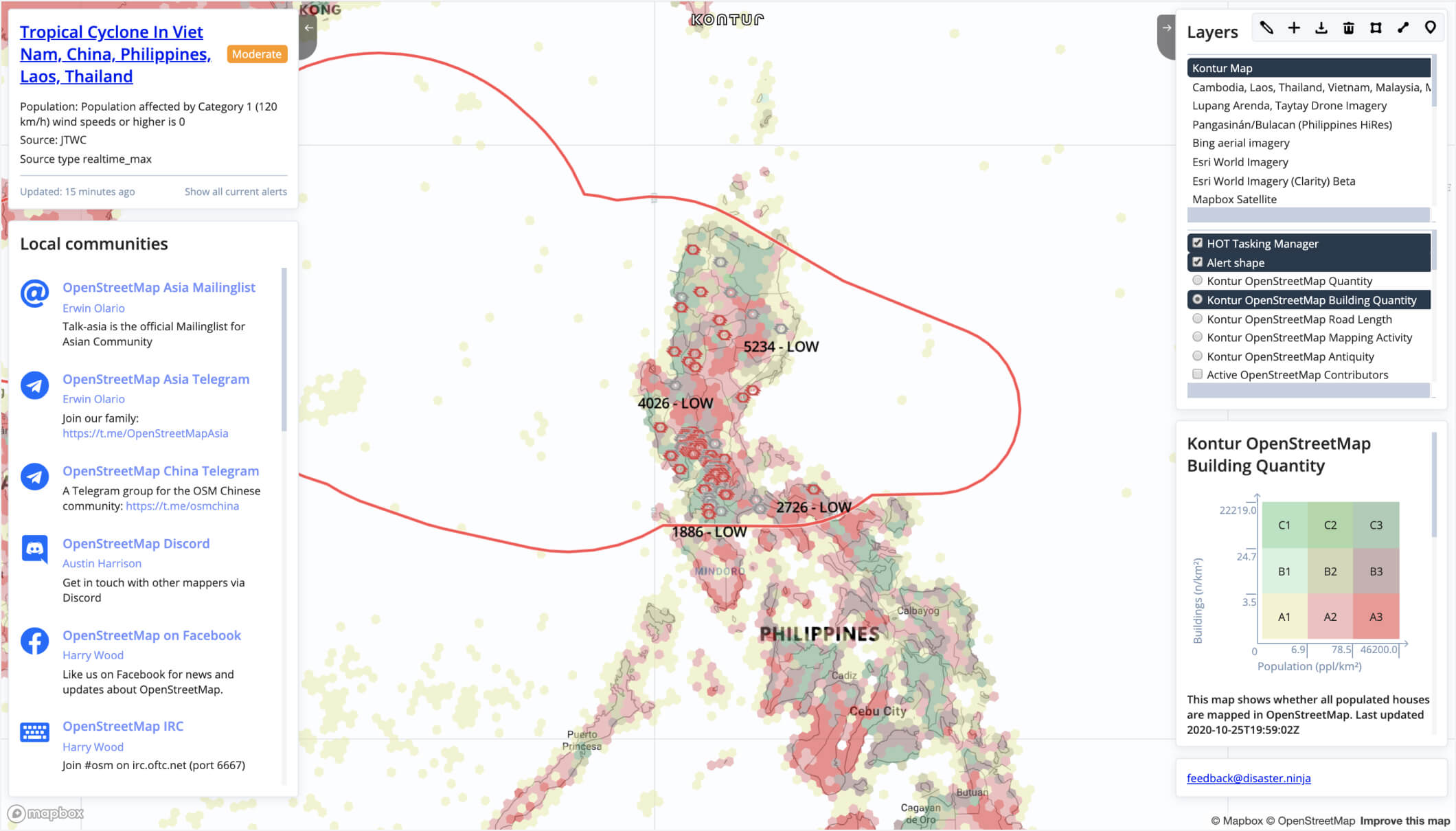 For example, Humanitarian OpenStreetMap Team (also known as HOT) often coordinates emergency mappers at the request of organizations like the Red Cross, or as OpenStreetMap's initiative.
HOT follows a standardized process of doing preparatory work before they ask the broader mapping community to help. For each disaster that threatens people's lives, HOT first prepares a Disaster Size-Up document that describes the disaster, its geographic scope, and humanitarian impact, among other things.
Such preparatory work may take a while, from several hours to an entire working day. During fast-unfolding emergencies, a few hours here and there make a big difference. That's where Kontur was able to streamline the process through technology.
Solution
Using Kontur's GIS platform as a basis, we created the interactive Disaster Ninja dashboard that speeds up volunteer task preparation. The dashboard provides a quick summary of the latest disaster and some mappings tools (like the polygon tool) that allow coordinators to outline the affected area and prepare a size-up specification in a matter of minutes, rather than hours.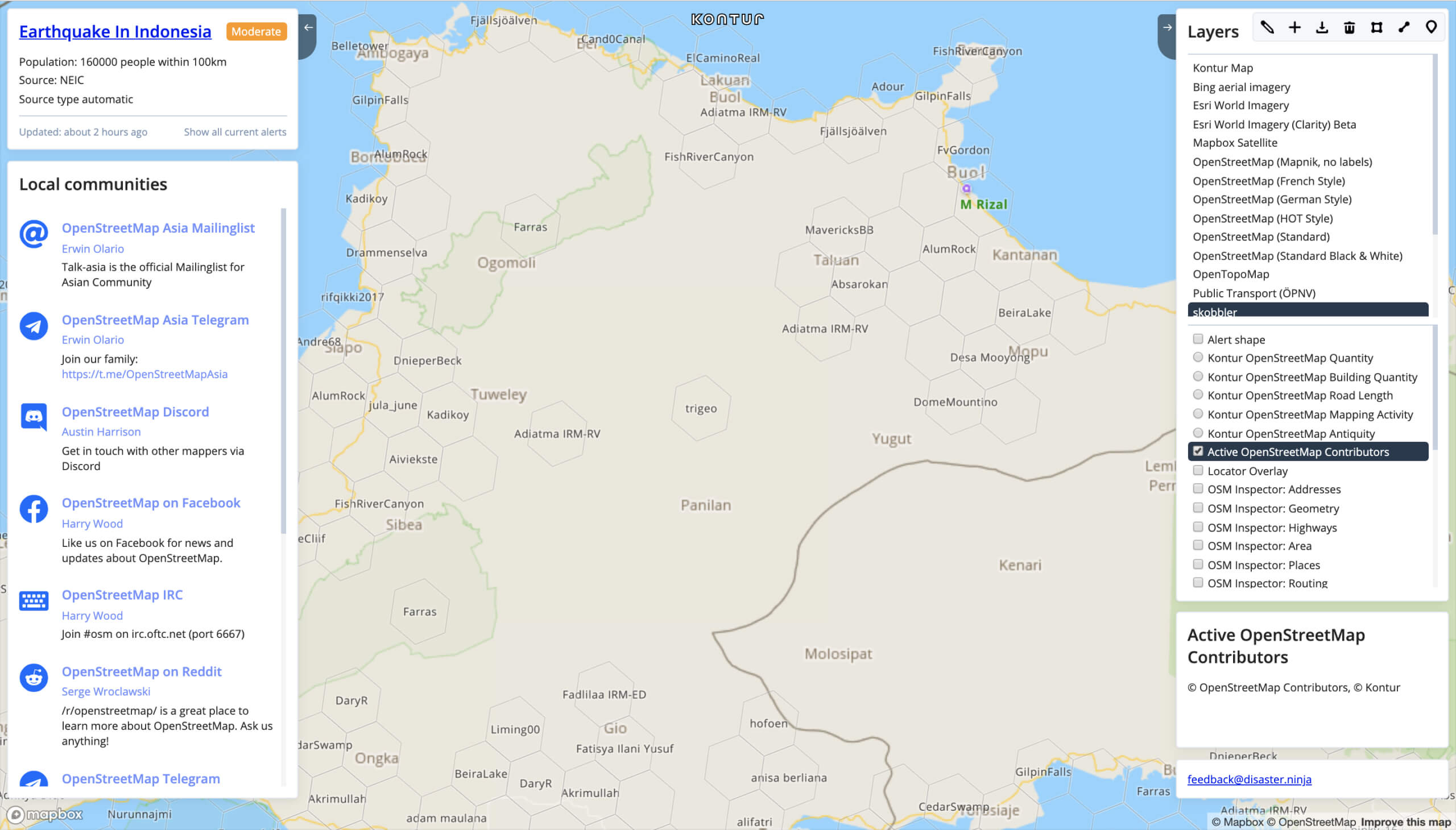 Disaster Ninja also contains links to local mapping communities that might help. And it includes a coverage map that shows how population density corresponds to infrastructure coverage, helping identify densely populated areas, yet poorly mapped.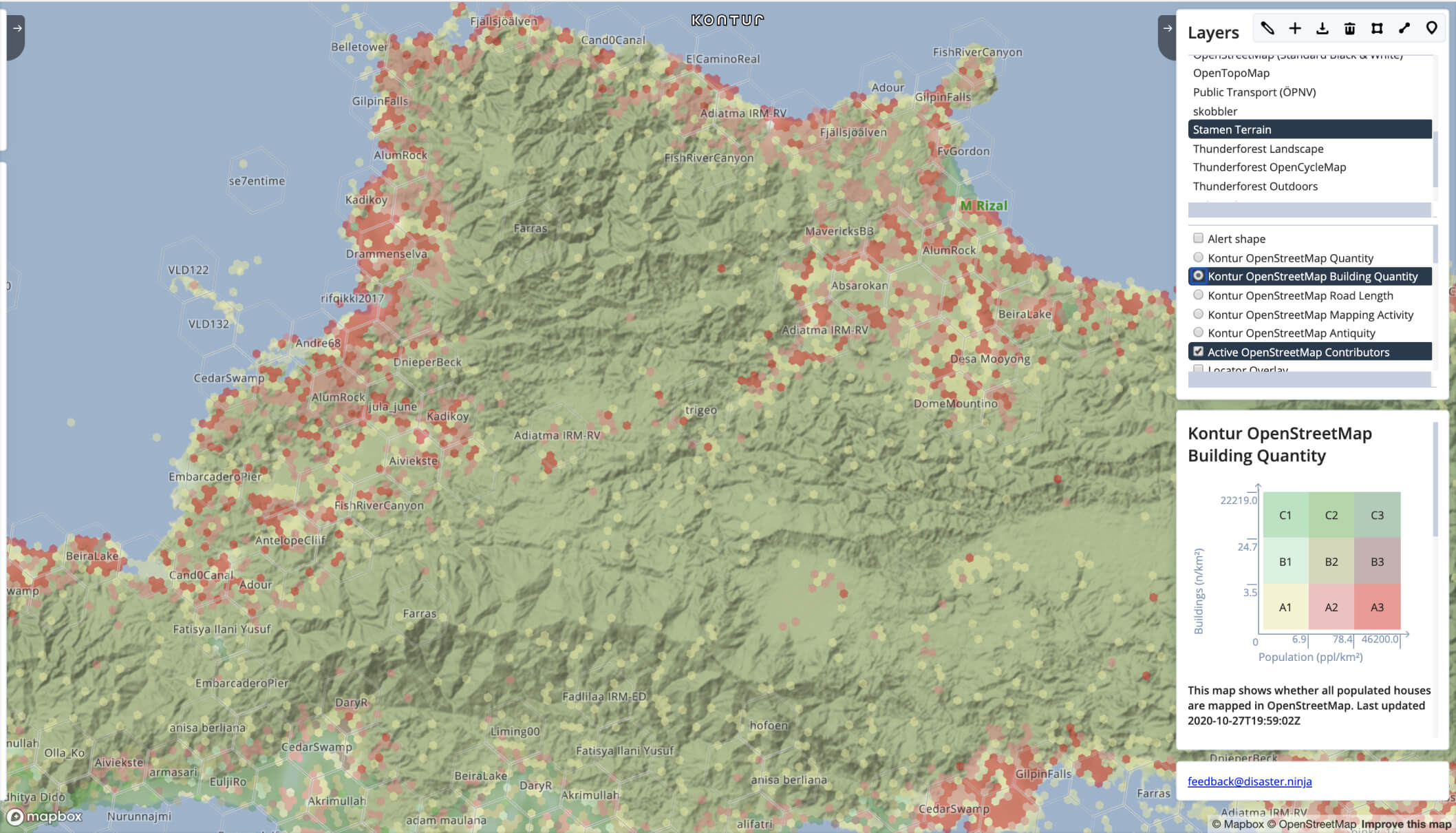 Last but not least, Disaster Ninja's usage is anonymous: anyone can select the necessary area on the map, add the required data layers, export it to their machine, and use it elsewhere for whatever purpose.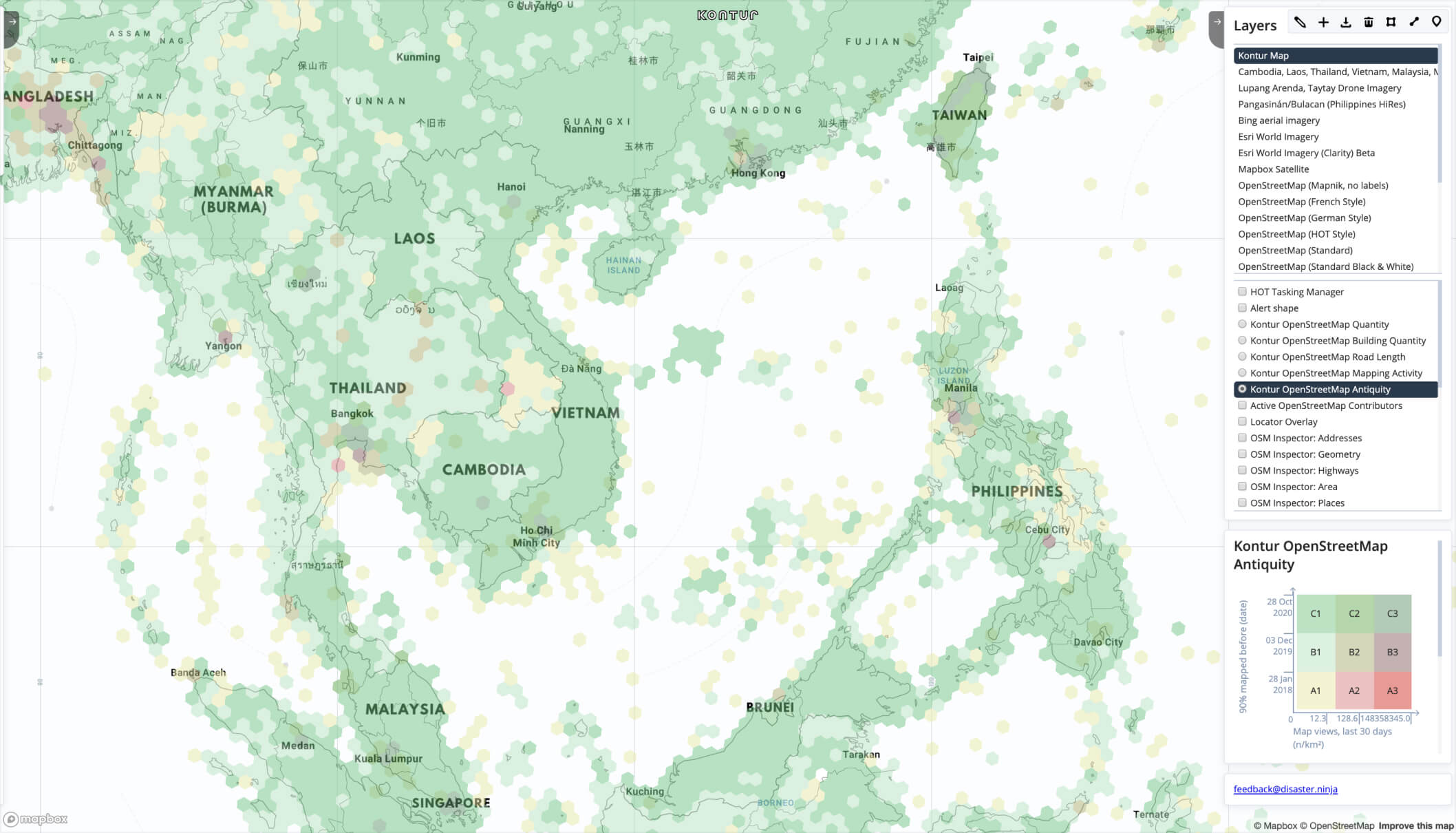 ---
If you have questions or suggestions about Kontur's Disaster Ninja app, write to feedback@disaster.ninja or get in touch through our contact form.