Kontur's call center app automates fire brigades dispatchers' routine to win life-saving minutes
In case of a fire alert, dispatchers have to perform multiple tasks, ranging from clarifying the emergency area and its severity to sending the right amount and equipment types from the nearest fire stations. Kontur's Dispatcher 112 app performs these processes simultaneously assisting operators and saving time for those who save lives.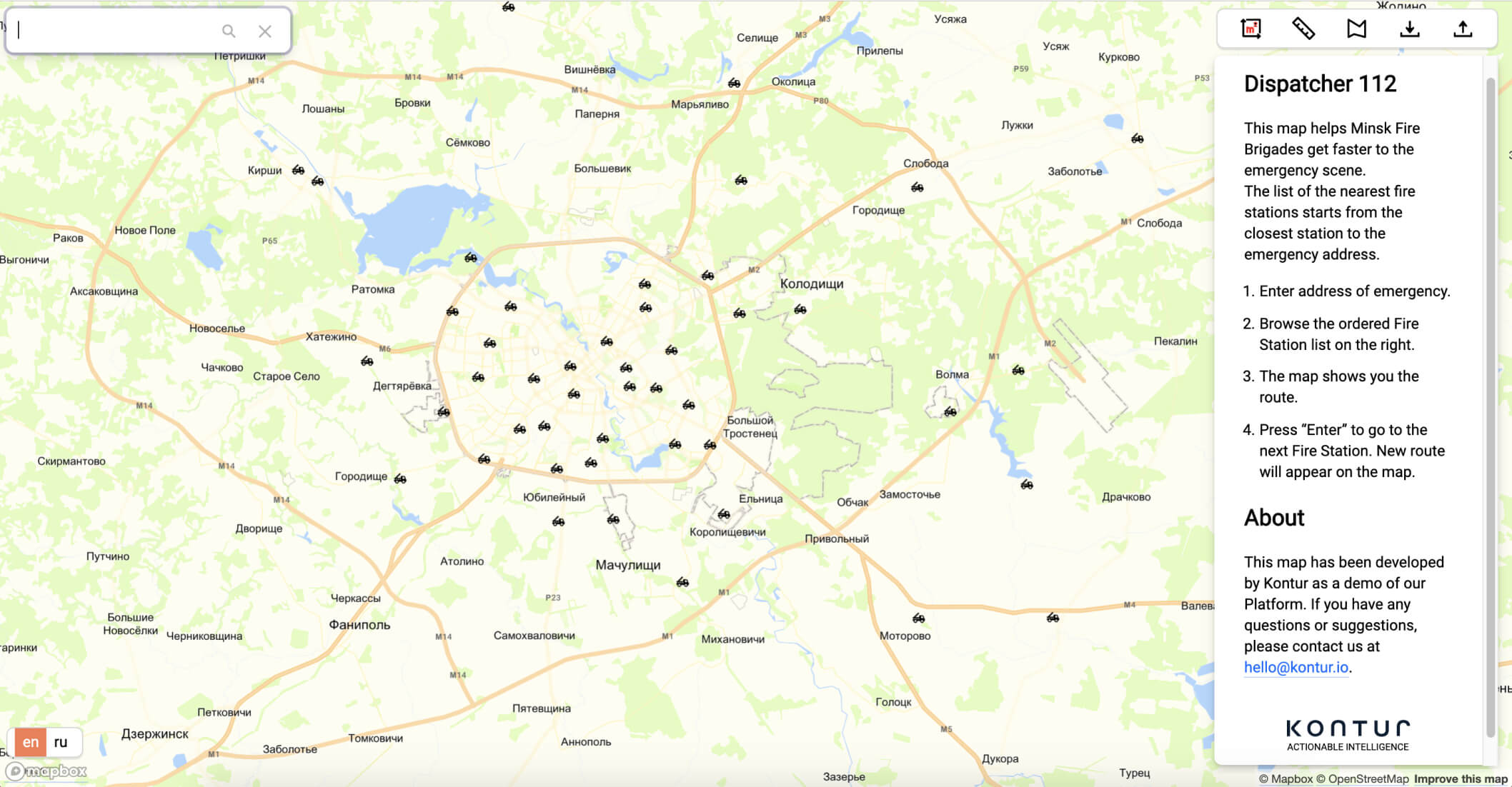 Challenge
Fire dispatcher service highly depends on personnel's experience and precision. Dispatchers have to make diverse decisions while going through their protocol, although a lot of those can be automated.
To validate the exact incident location, determine the closest fire brigades, and know the risk factors for every building inside the city, to make sure all necessary special equipment is sent to respond accordingly – those are just a few of the required tasks to execute.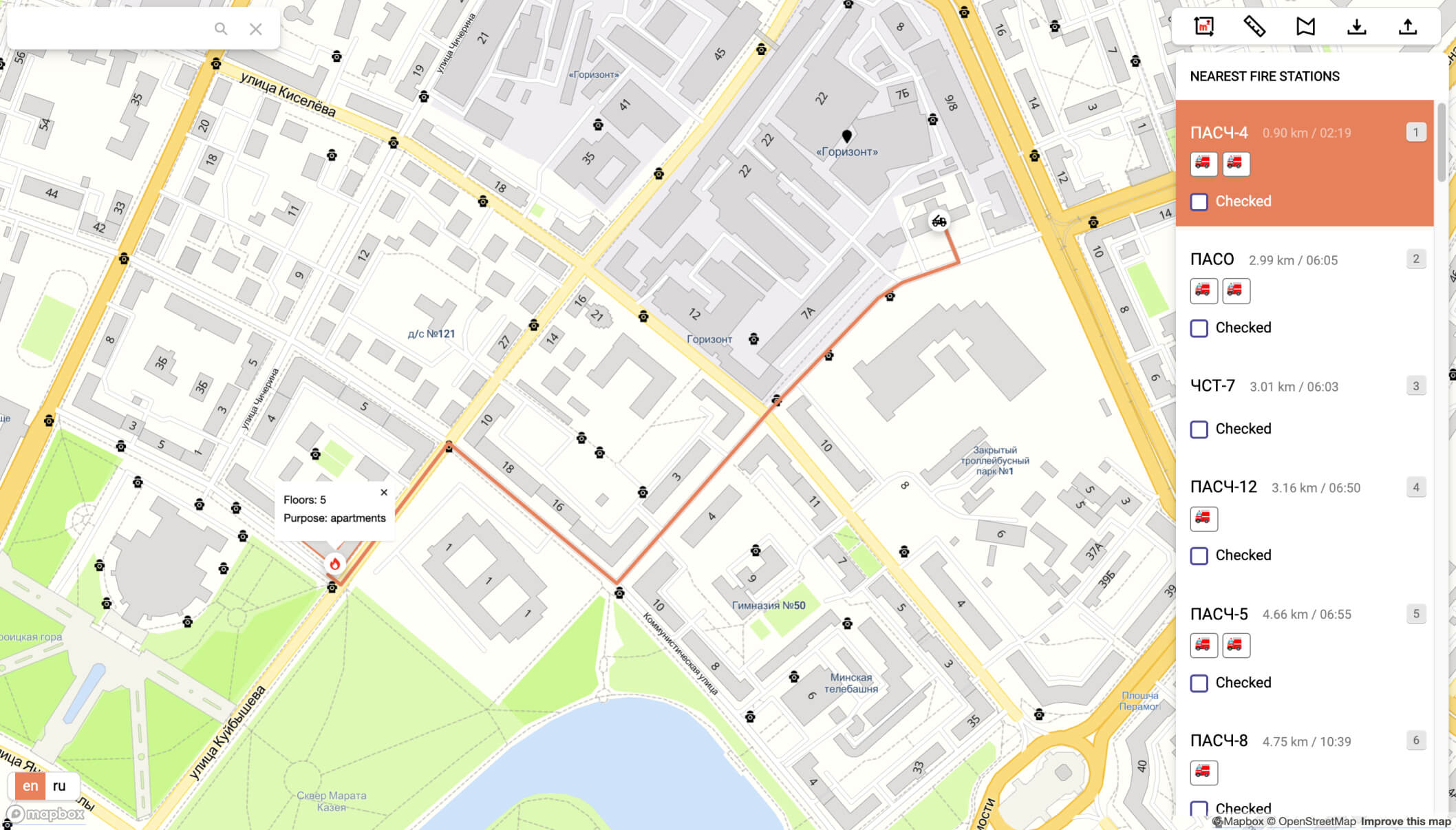 All these tasks require maximum concentration and synchronization between dispatchers under constant pressure. These factors can lead to human errors. Automation helps reduce operators' cognitive load.
Solution
We used Kontur's expertise and technologies and added some custom solutions to give emergency dispatchers a Computer Aided Dispatch tool that helps make prompt decisions.
Our search engine provides a typo-proof address search.
We use a custom routing algorithm for fire trucks taking into account special traffic rules.
We provide on-map drawing tools to perform quick measurements of an area on fire or the fire hydrants' distance.
We sort the fire stations by their remoteness and show the available equipment within every station.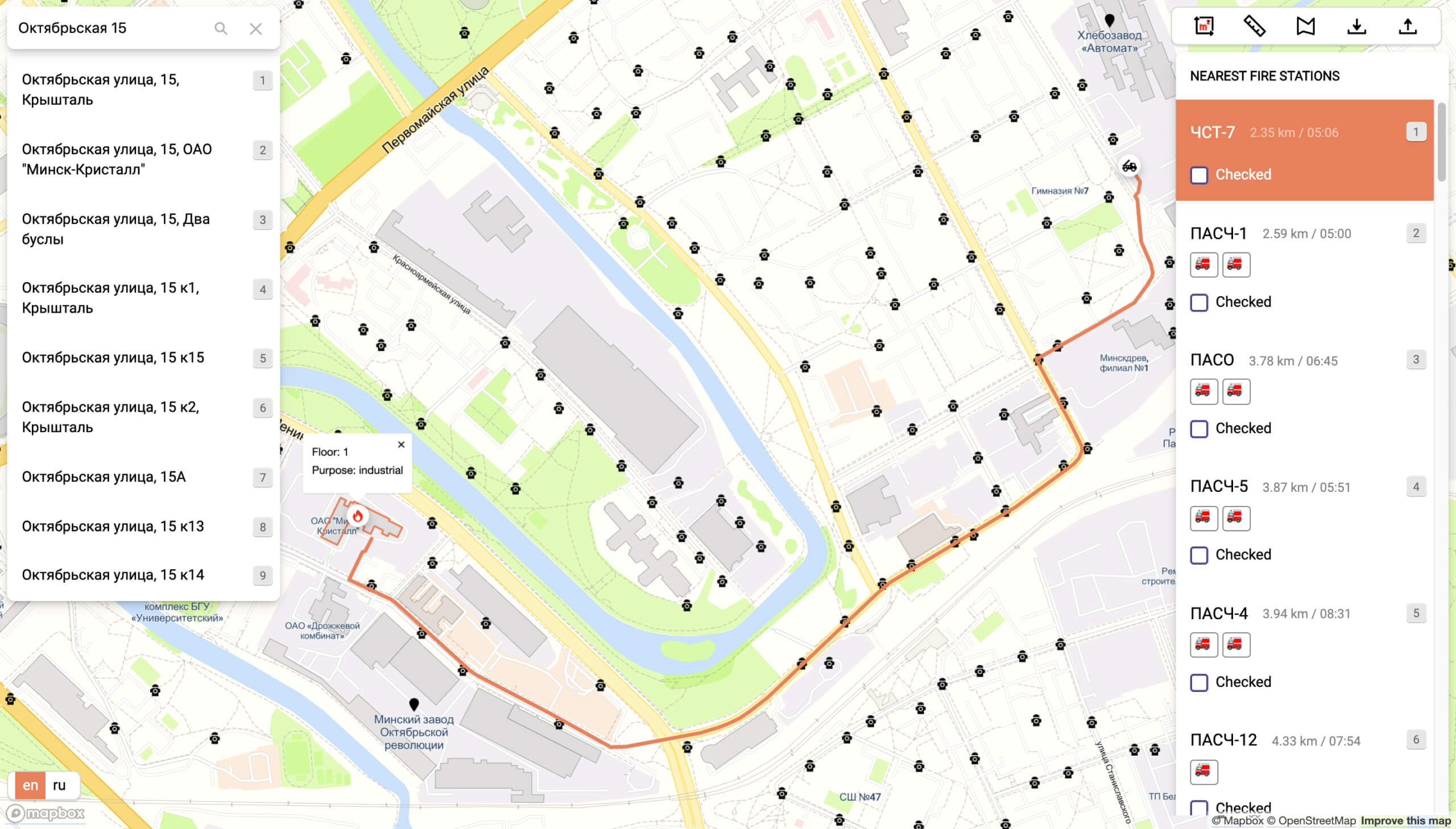 We constantly implement new features to the app based on fire dispatchers' request voluntarily using our tool that proved its utility.