This article by Marena Brinkhurst originally appeared on Mapbox Community Blog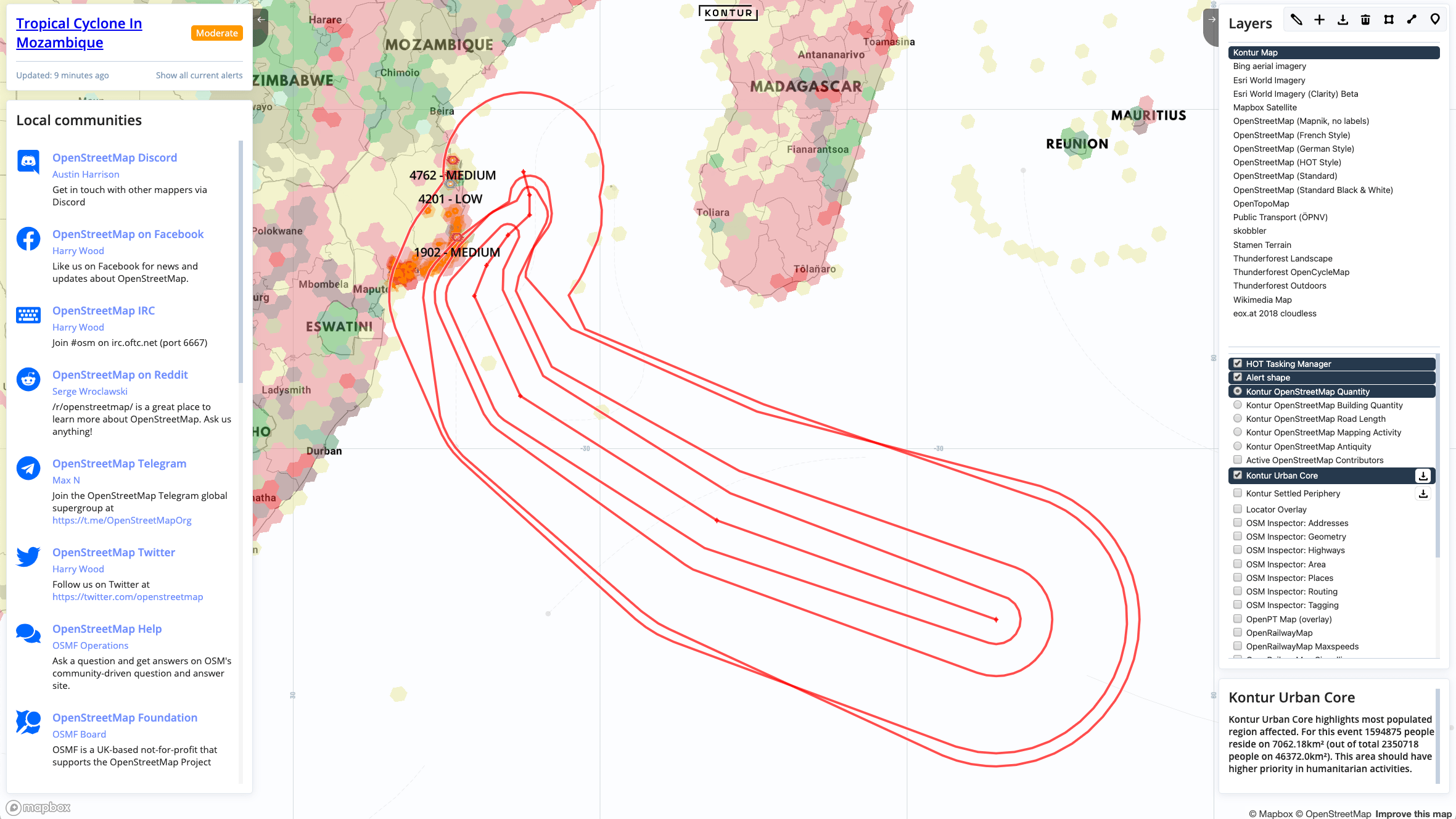 During disasters like Cyclone Idai in 2019, the 2018 Ebola outbreak, or the 2015 Nepal earthquake, improving and updating OpenStreetMap data has proven to be an effective way to help response efforts. Disaster Ninja is a tool for the OpenStreetMap community that makes it easier to prepare and prioritize mapping tasks and save precious time during a crisis.
The team at Kontur built Disaster Ninja based on their experience as a technical solutions provider for disaster management organizations. An active contributor to the OpenStreetMap community, Kontur partnered with the Humanitarian OpenStreetMap Team(HOT) to create a tool to support the rapid deployment of emergency mapping campaigns.
Continue reading on Mapbox Blog