This article by Cristiano Giovando originally appeared on Humanitarian OpenStreetMap Team Tech Blog
We wanted to provide you with an update of the next phase of the OpenAerialMap Project. Hopefully you have already read the Kick Off blog. You can see an overview of the different project phases and where we currently are!
I am sure you will be interested to know what has happened since mid-April. Well, the Kontur team has been pretty busy!
Design phase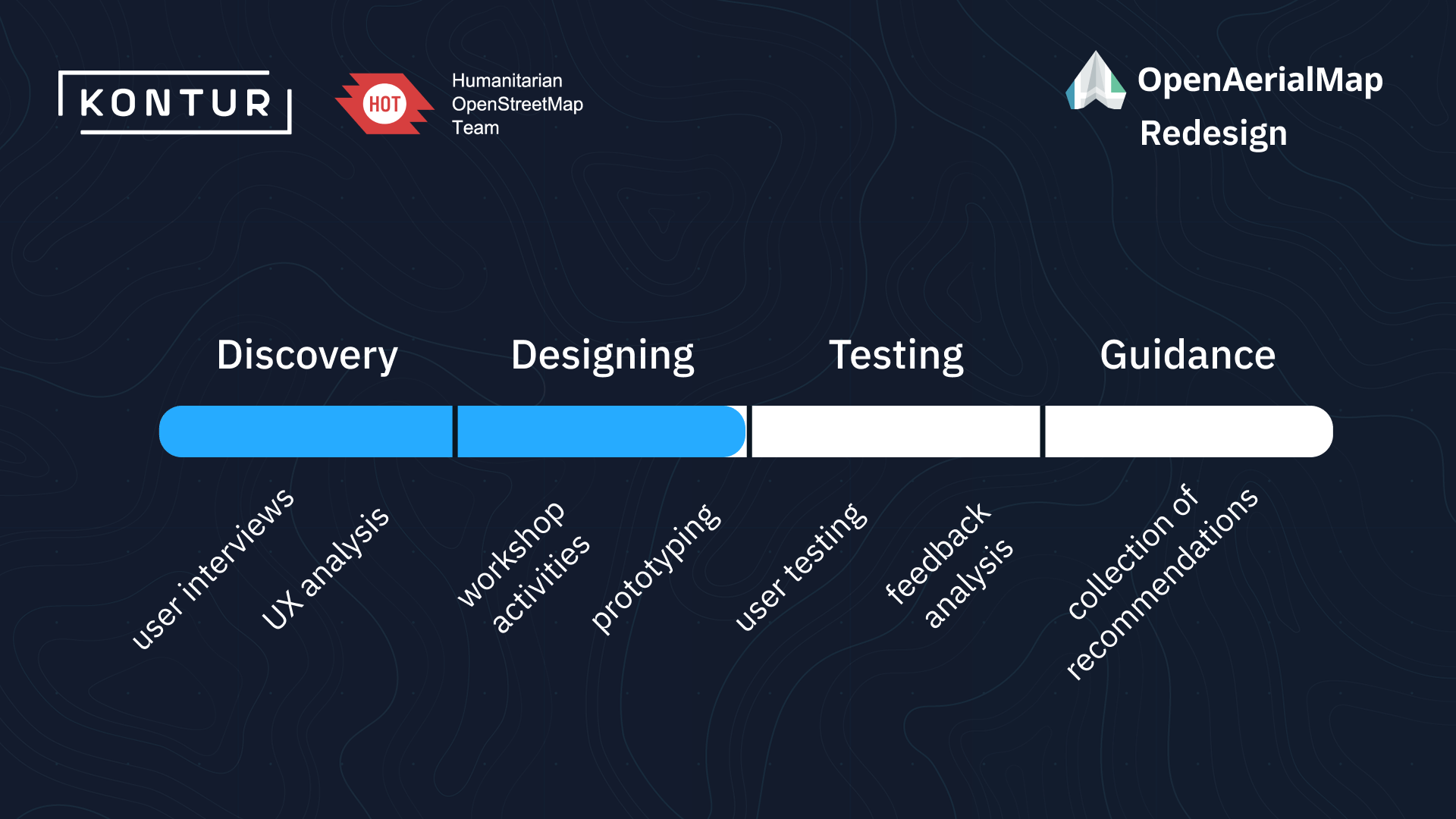 Following completion of the Discovery phase (you can read the full report summarizing research and discovery phase here), the Kontur team went into the Designing phase, which included a number of workshop activities! We want to start by thanking everyone who participated in the workshop with ideas and suggestions! 17 participants from 13 community groups took part in 3 workshops at the end of April. You can see the location of where people joined in the virtual workshops below – we were very pleased with the diversity of participants in the workshops!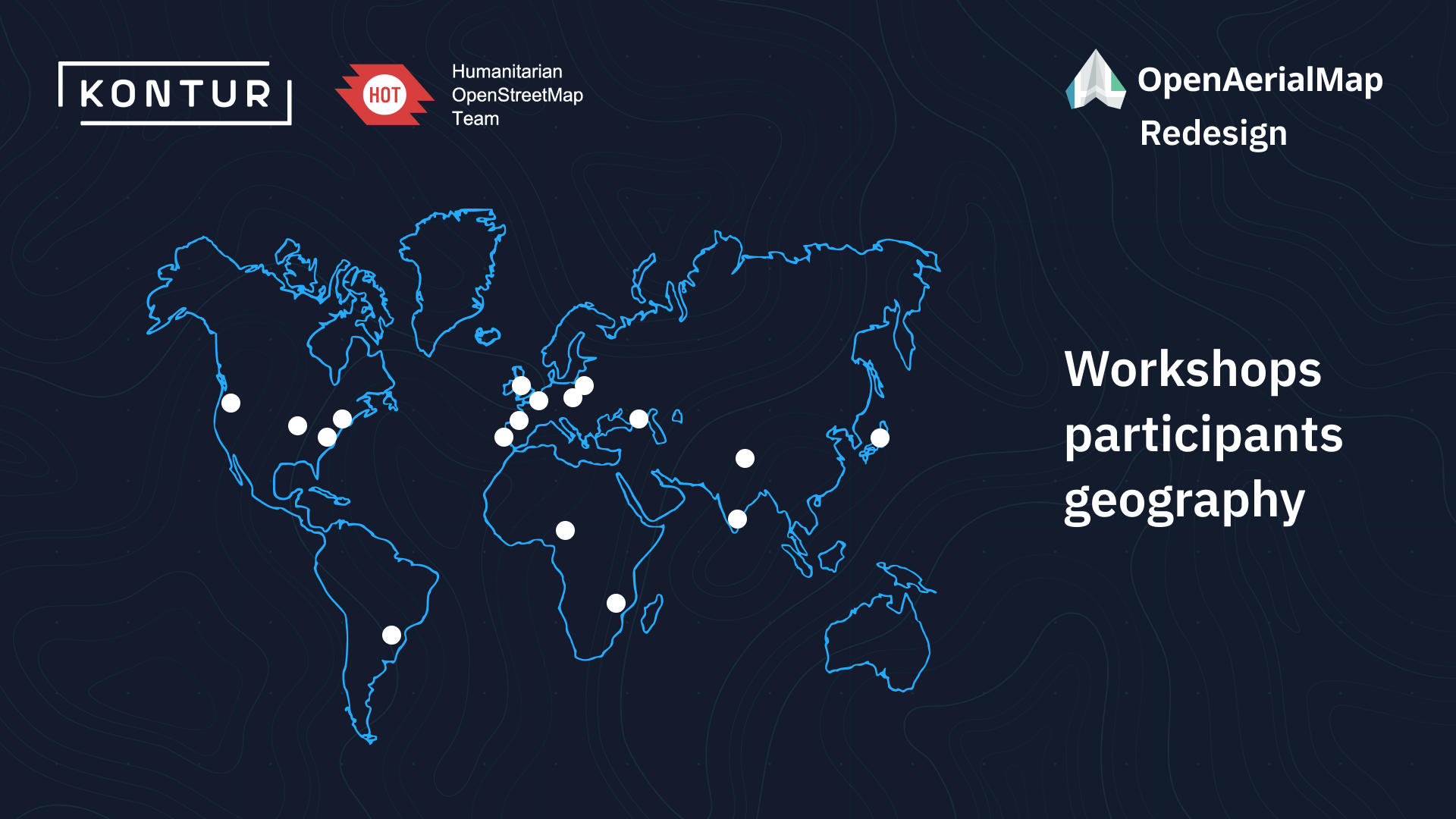 Continue reading on HOT Tech Blog